Share your vision with our in-house designer to create an image that best represents your brand.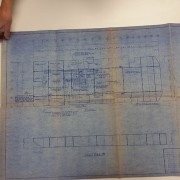 We can scan from hardcopy prints up to 48" wide and print in colour or black & white directly from your AutoCAD, PDF, and TIFF files. We can save your files to disk, USB, or email them.
Need Help With A Design?
Anything from Business Cards to Wallpaper, we've got you covered.
Contact the location nearest you to speak with one of our designers or visit the shop to meet them in person and get started. They'll make you look great on paper.